Being 9% Swedish (source: ancestry.com) I was naturally drawn to work for one of the country's most famous tech startups.
Since 2018, I have been working at the heart of iZettle's creative team – and as you and see, my role is quite varied.
WHAT I DO

BRAND CREATIVE
CONTENT
WEB COPY
PRODUCT LAUNCHES
CRM EMAILS
DISPLAY/SOCIAL
CREATIVE DIRECTION
MENTORING
PRODUCTION
STRATEGY
INTERNAL COMMS
SLACK EMOJIS OF COLLEAGUES

On this page you'll see a selection of the work I've created during that time.

DIGITAL SALES BROCHURES

Rather than create sales brochures that simply listed our features and benefits,
we decided to address the pain points our core customers regularly face.

Split in to 3 separate parts, the brochures were designed to present our
solutions to customers at each stage of the decision-making process.

Big brochure nerd?
Drop me an email to request a copy of the PDFs to
see the content of each brochure in more detail.



INTERNAL FILM TO PROMOTE OUR 2021 COMMUNICATION PLATFORM

ZETTLE REBRAND ANNOUNCEMENT
To announce our very small name change from iZettle to Zettle by PayPal, we
created some material to promote the new moniker to our community.


Instagram squares
Launch animation
CRM Email
IZETTLE BUSINESS BLOG ARTICLE
Link to blog article:
https://blog.izettle.com/gb/grow-your-business/service-please-7-ways-to-improve-the-customer-experience/
INSTAGRAM POST FOR PRIDE 2019
HACKWEEK POSTER
IZETTLE FOOD & DRINK PRODUCT LAUNCH
In 2020, iZettle made the decision to retire our Pro product and replace it with a streamlined food and drink POS app.
I spent much of February locked in a stuffy room helping to come up with a positioning for the product and planning our communication strategy. Despite COVID-19 doing its best to hold us back, we finally launched in August.
Here is a spec campaign I came up with during the creative process – it's not something we ran with,
but definitely felt like a strong campaign idea.
IZETTLE STAFF SHOP
Like an progressive tech biz, iZettle love to encourage their staff to kit themselves out in company swag.
Since 2019 I have been writing all the copy for the Staff Swag Shop, including the fun product
listings the site has become famous for.
COVID 19 RESPONSE
Discover more about this project here
TESTIMONIAL CAMPAIGN
Discover more about this project here
PODCAST FOR THE COFFEE INDUSTRY
Discover more about this project here
IZETTLE LEGO COMP
For the annual Lego building competition, I decided to recreate our company founds Jacob and Magnus.
I didn't win.
I think we know who was judging.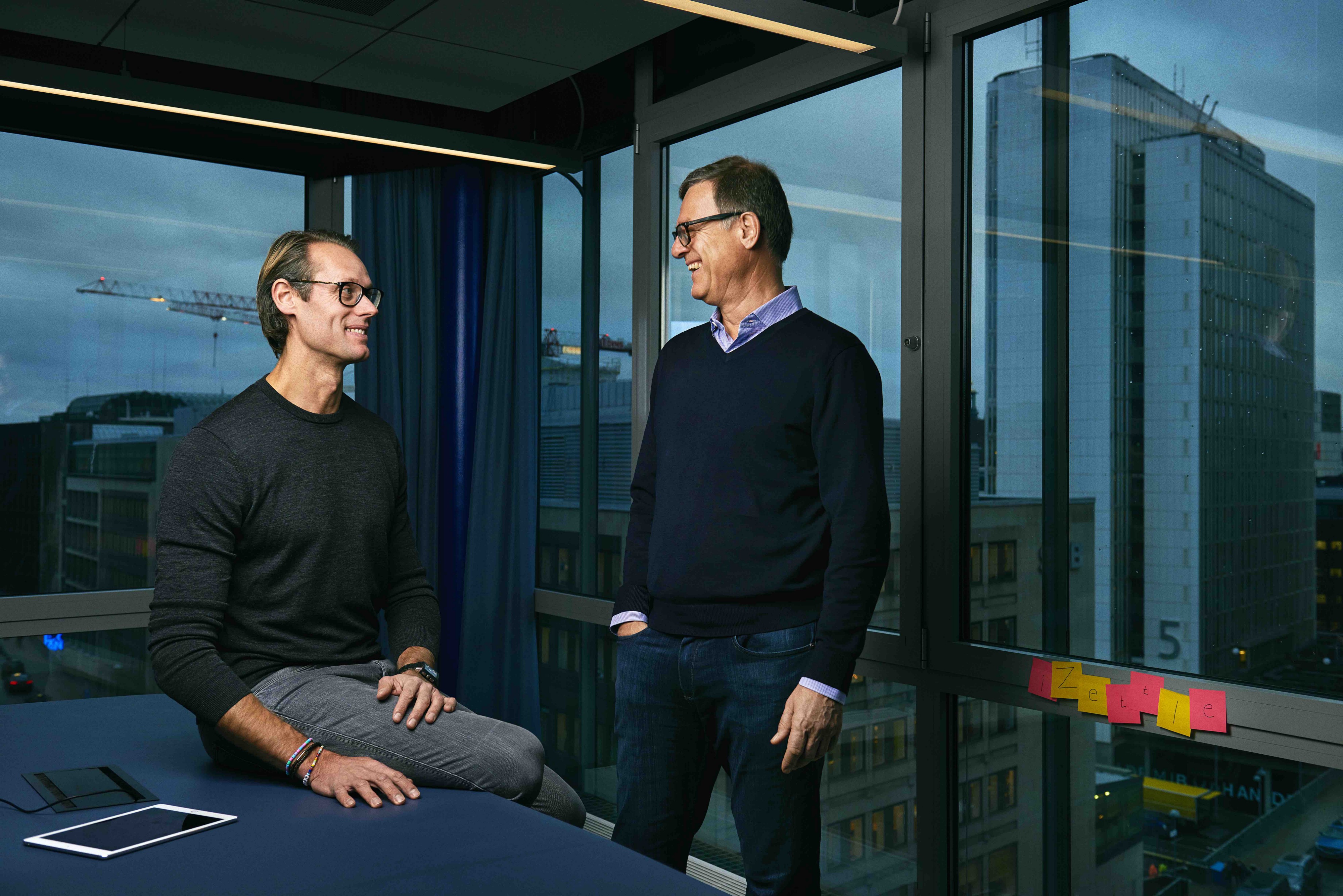 IZETTLE BRIEFING TEMPLATE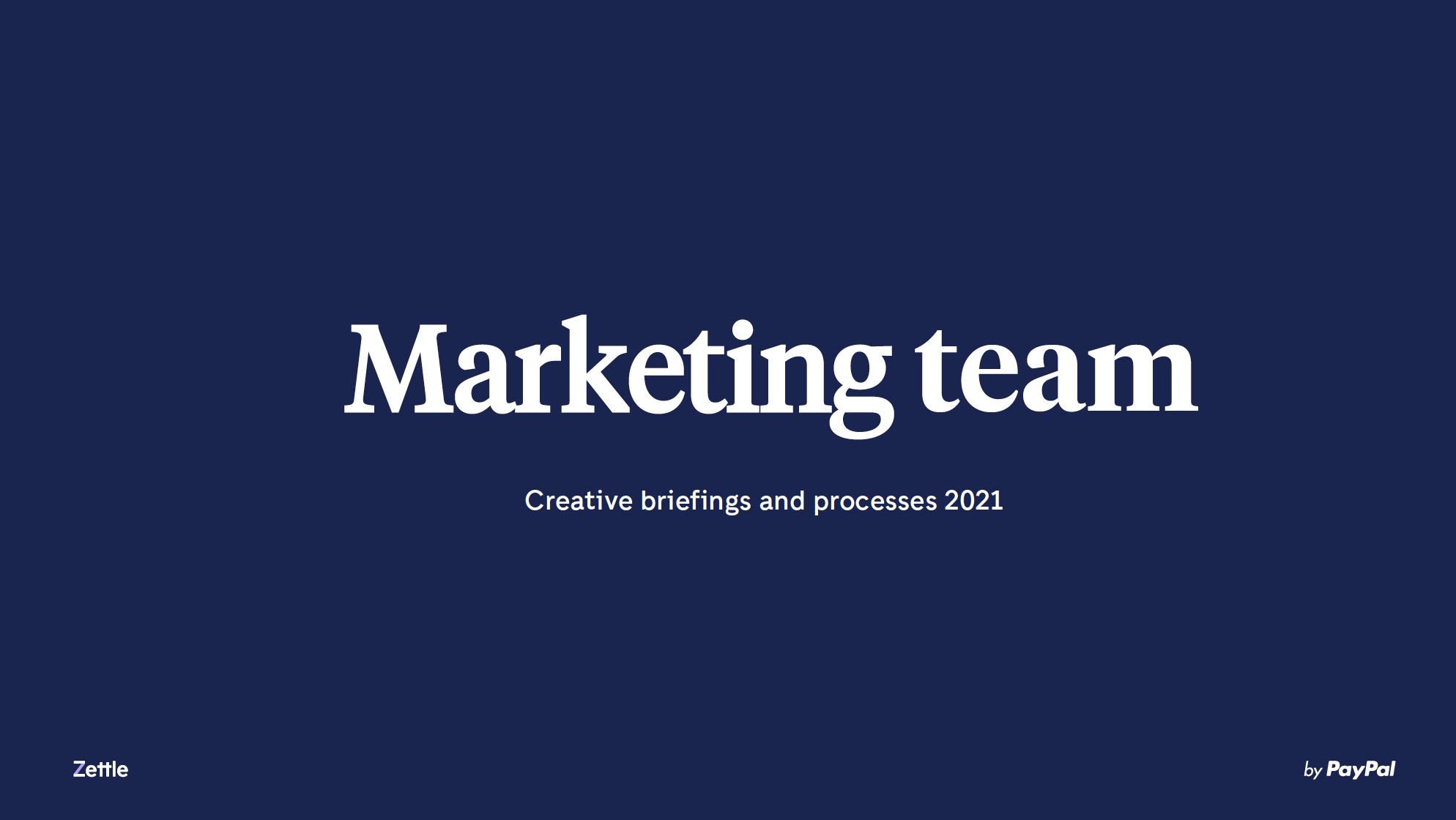 I am a big believer in always trying to improve elements of the creative process.
After raising an issue with our creative briefs, I instigated an audit of how our each brief was being written and working with our strategy director Ingemar Varp, helped develop a tighter creative brief to help Marketing Leads across the business.
This work was then taken on by our Content Lead Ella Yarnton who brilliantly steered the iniative
over the line, giving the marketing team a clear and defined brief writing process for 2021.
However, due to the sensitive nature of the work, it's not something I can share here unfortunately.
* * *
CAMPAIGN WORK FOR OUR NEW CREATIVE PLATFORM
The passwords for each video are MADEFORMORE