Young Scot Extra is a service that gives information to Scottish youngsters covering many aspects of life, from financial help to questions about sexual health. Our clients wanted a campaign to engage with this audience and tell them exactly where they could go for this help and advice.

We created a fun campaign giving young adults clear tips on the right way and the wrong way to get all this information. We ran a series of small press ads promoting different parts ofthe service in youth publications such as The Skinny and The List.


Half-page press ads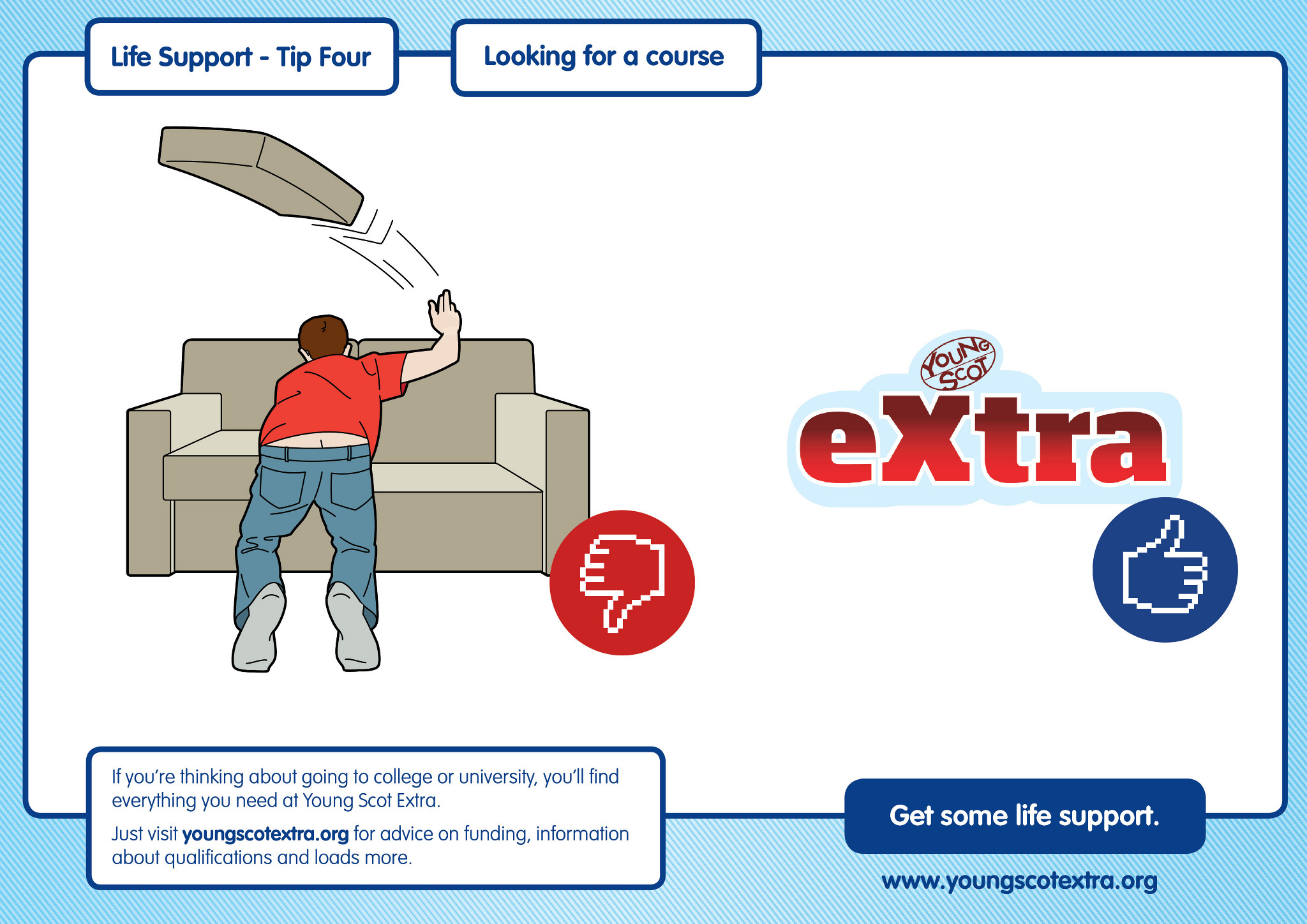 And we created full-page ads to show everything else you can expect from Young Scot Extra.



A Young Scot Extra Roadshow also travelled around the country to promote the new service. We handed out an information booklet full of life support and business cards with QR Codes linking straight through to the campaign facebook page.


credits


Agency: Leith Agency
Copywriting/Art Direction: David Grenfell & Steve Allsopp
Creative Direction: Guy Vickerstaff & Phil Evans
Agency Producer: Grant Byrne
Illustrator: Willy
Never called 'Dave' ︎
Powered by yer ma ︎