It's a well known fact that young men find it harder to open up and discuss their problems. This is, in part, due to the stigma attached to talking about your thoughts and feelings.

Northern Ireland has some of the highest rates of male depression and suicide in Europe. The Northern Irish Government's Health Promotion Agency asked us to develop some ideas to encourage young men to take the first step and talk to someone.


Our 'Happy Face' campaign opened in cinemas.

50" Cinema Spot:




While these two cuts ran at the beginning and end of the same TV ad break.

30" TV Spot:



10" Reprise:




The TV and Cinema work was accompanied by a targeted 6-sheet poster campaign in city centre shopping precincts, around universities and outside the country's major sporting venues.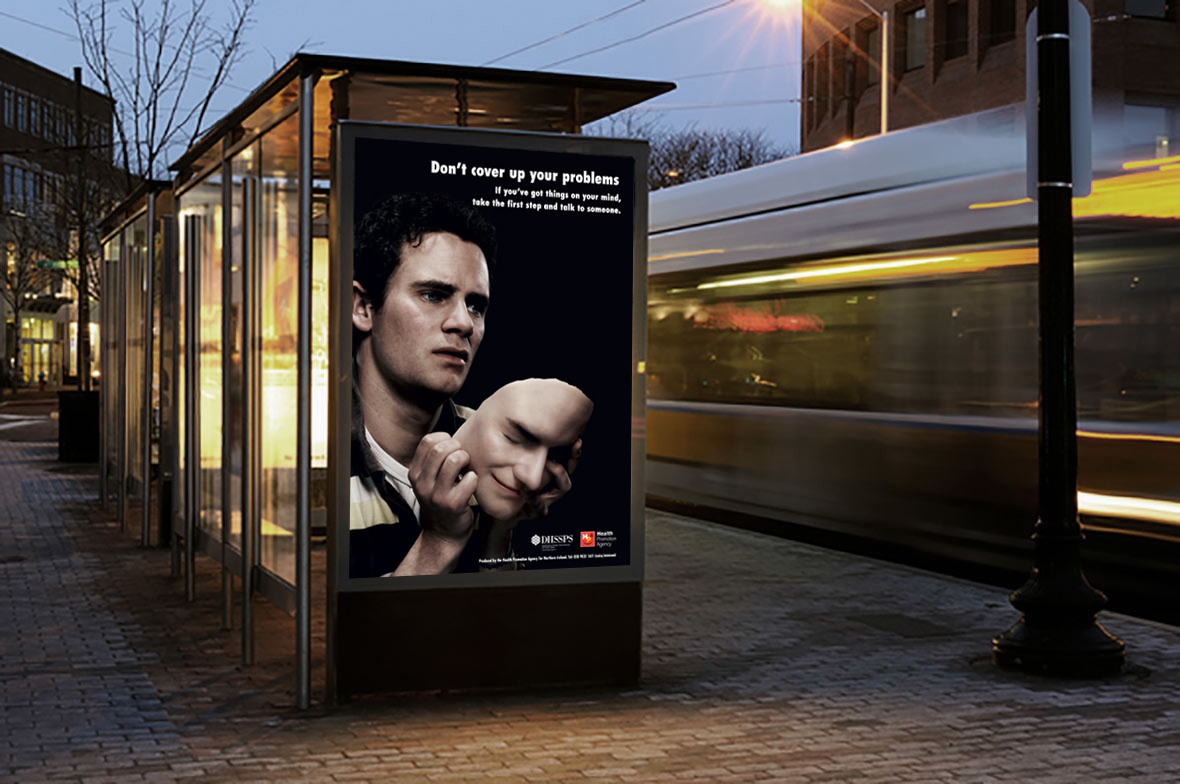 The campaign saw a sharp rise in the number of people calling the 'Lifeline' helpline and it also won a prestigious Mind Mental Health Media Award.


credits


Agency: Leith Agency
Copywriting/Art Direction: David Grenfell & Chris Scott
Creative Directors: Gerry Farrell
Agency Producer: Kate Hope
Director: Bluey Durrant
Producer: Viv Jaspers
Production Company: The Gate Films