The Leith Agency had a rich tradition of beer advertising having created campaigns for brands such as Tennent's, Carling and Grolsch over the years.

But they didn't have a beer client on the books for the first time in over two decades. So we decided to take things into our own hands.

Working in a small project team, we came up with the novel new business idea of launching our very own beer brand to show alcohol companies what we can do.




To keep the agency boozehounds involved we organised tasting sessions to help select the final product.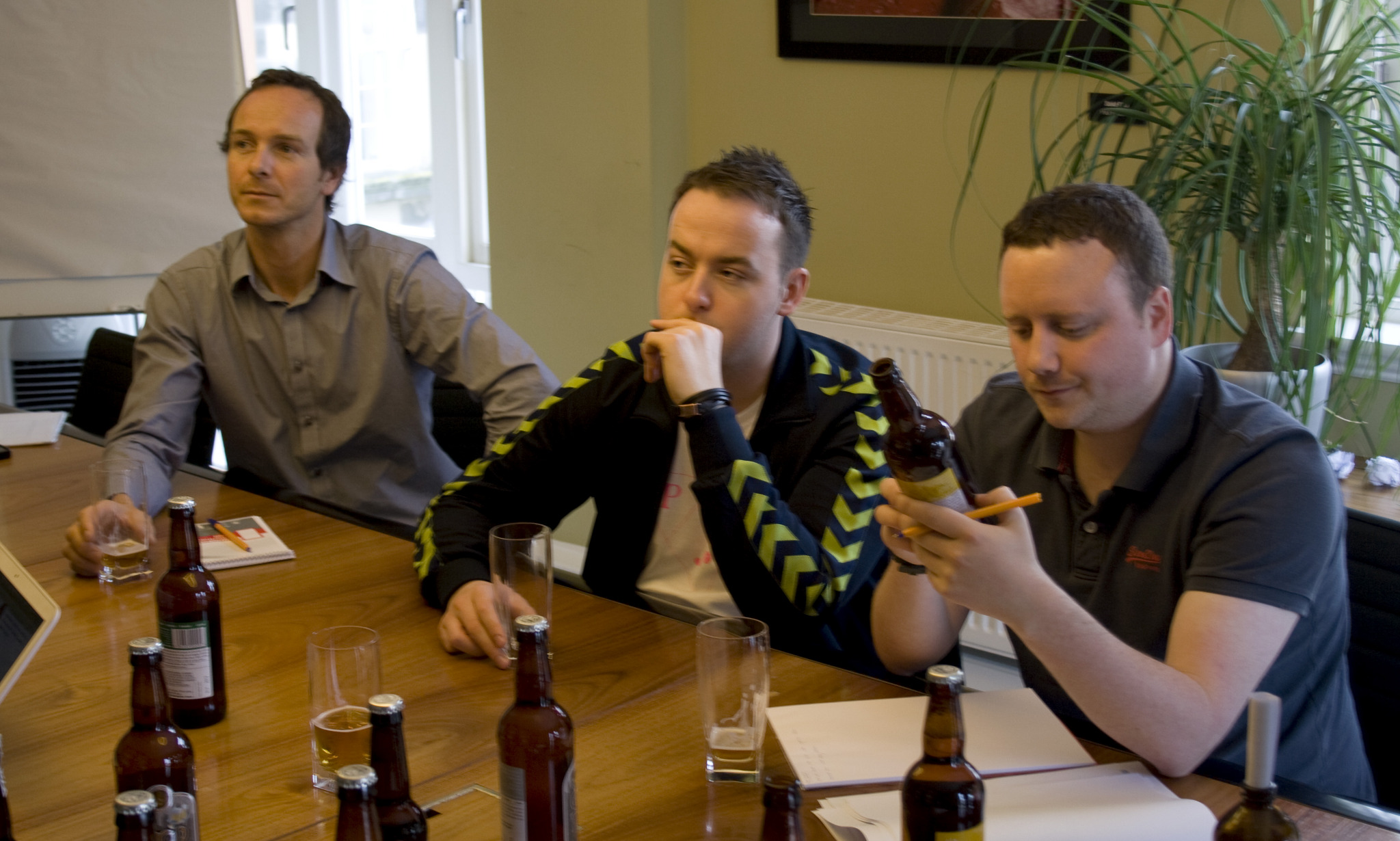 Once we had decided on the the liquid, it was time to give our tasty creation a fresh look and feel. Here is our original bottle design. The copy on the back label reads:

If your wee fins are pure knackered, it's time for the catch of the day. Maid in Leith is a golden ale with a crisp, dry flavour and a sweet, hoppy aroma. That means 'magic' to you and me. And remember, I may be half fish but you shouldn't drink like one.
To promote the beer around Leith, we knocked up some eye-catching posters and beer mats to go in pubs and off licences.

The beer was stocked in pubs all across Edinburgh. And we even managed to get it listed in Jenner's Food Hall.

Sadly the Maid's funky website is no longer live, but here is a lovely screenshot of the full site...

The new product launch was backed with a small PR campaign in the local press.
Let's take a look at the numbers!

credits


Agency: Leith Agency
Project Team: David Grenfell, Steve Allsopp, Gillian Howell, Matt Robinson, Cat Young, Matt Higgins, Steve Simpson, Jenny Landels.
Copy/Art Direction: David Grenfell, Steve Allsopp & Matt Robinson
Main Design: Matt Robinson
Web Design: Charlie Bell