The P&G boffins had developed a new 'Scent Burst' technology which meant Head & Shoulders no longer smelled like paint.

To promote the superior efficacy of the product range, we came up with a 'living proof' campaign idea, which included this execution where a girl cunningly uses the shampoo to grab the attention of a handsome chap on the other side of the room.

Online brand ad:




Product-focused ad:




'Choose Your Ending' online amplification:

During the prime time ad breaks we invited people to choose how they wanted the story to end by voting online.




The 'most voted for' ending played as part of the whole ad at the end of the programme. We also had a 'post-watershed' ending which could be viewed online after 9pm.




You can watch the alternative endings here:



And yes, there is one called 'The Happy Ending - it's not what you think!


Press: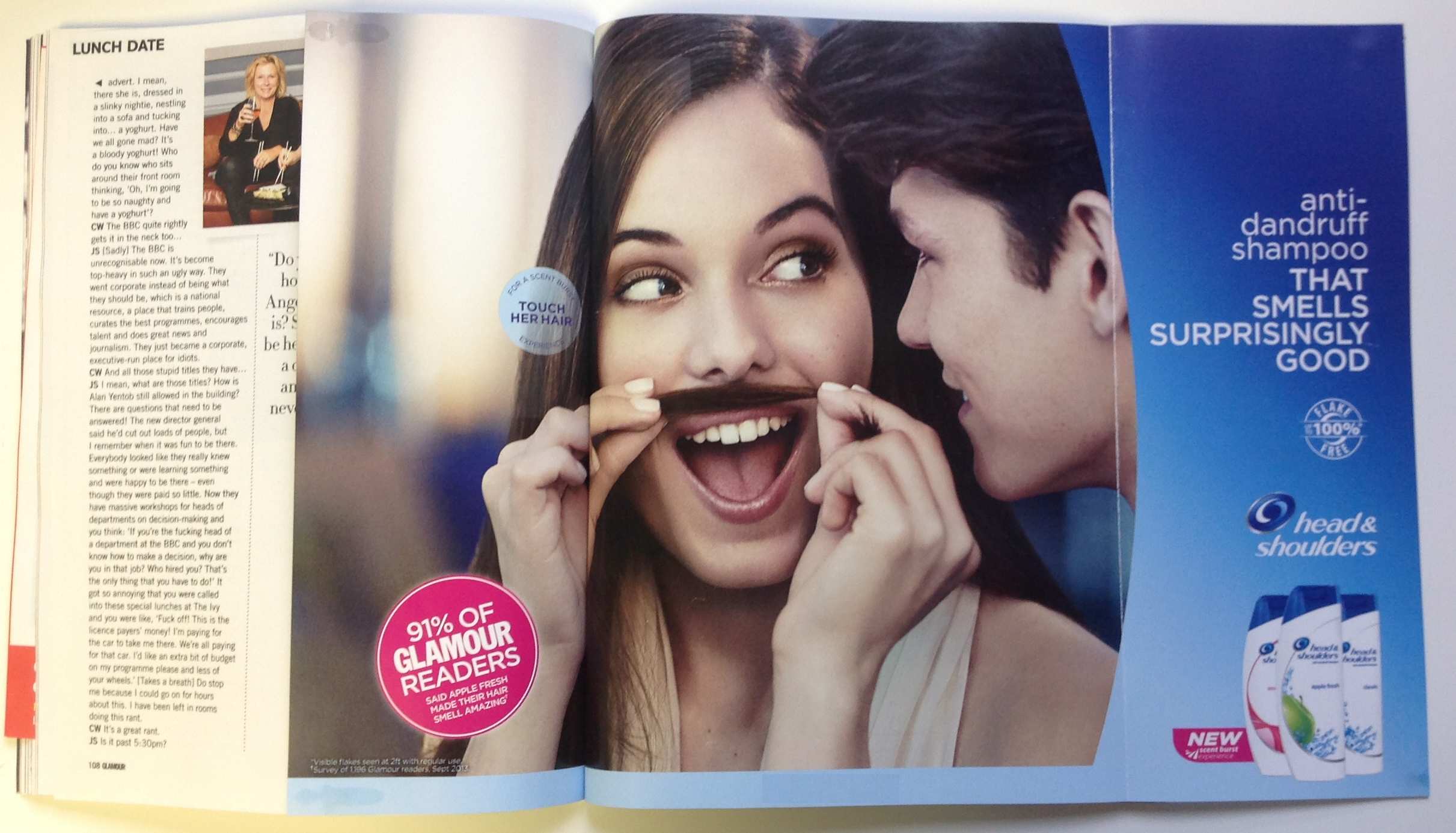 credits


Agency: Saatchi & Saatchi London
Copywriting/Art Direction: David Grenfell & Steve Allsopp
Creative Directors: Greg Milbourne & Shelley Dobson
Agency Producer: Ed Mueller
Director: Giles Lovell-Wilson
Production Company: Production International
Photographer: Simon Emmett